Higher School of Economics hosted an expert seminar on the international experience of parliamentary RIA
Director of the RIA Center Daniel Tsygankov spoke at the expert seminar "International experience of parliamentary RIA development at the national and supranational levels", which was held on 4 of October 2017 at the Higher School of Economics.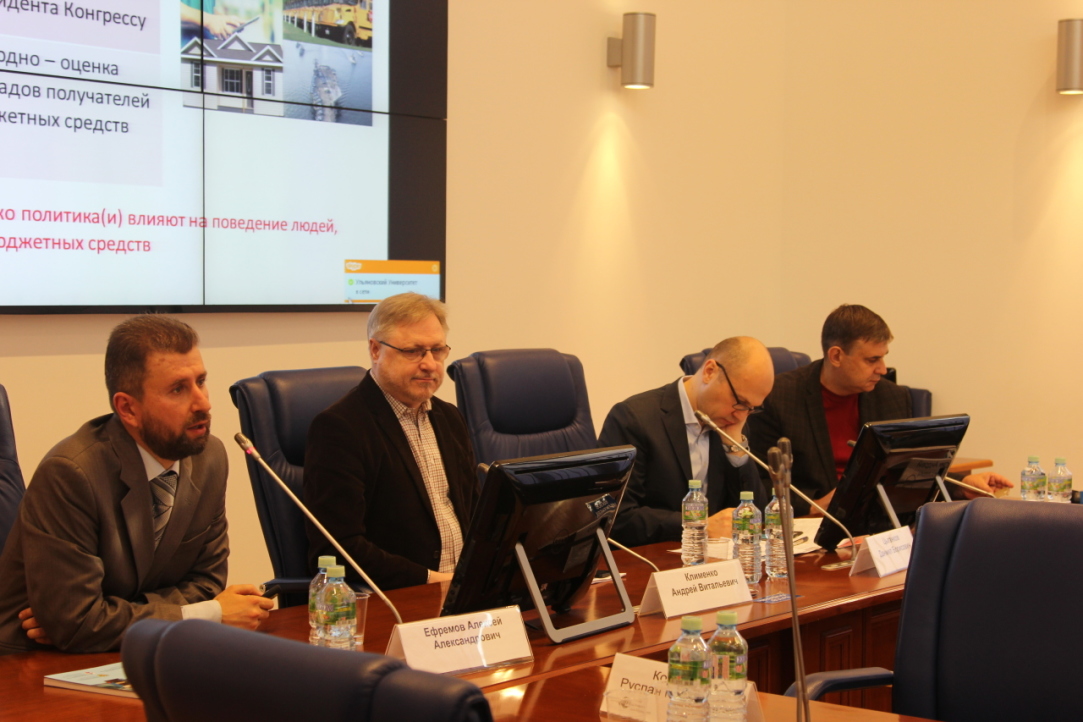 The seminar was attended by the staff of the Expert-Analytical Department and the Legal Department of the State Duma's Central Office, representatives of the RIA Department of Russian Ministry of Economic Development and Business Development Department of the Eurasian Economic Commission, business associations, GR directors and managers from companies representing various industries, leading regulatory policy experts.
Proposals for the introduction of a full-fledged regulatory and ex-post impact assessment into the work of the State Duma are included into the regulatory policy block of the Country's Development Strategy until 2024, which is prepared by the Center for Strategic Research. In addition, during 2017 due to changes in the regulations of the State Duma and the regulations of the Government of Russia, it became possible to conduct RIA in the State Duma after the second reading.

In his speech, Daniel Tsygankov examined the relationship between impact assessment procedures in the European Commission and the European Parliament. A. Dogadin, an independent expert on regulatory policy from Bishkek spoke about the history of introduction and implementation of the Regulatory Impact Analysis in the Parliament of Kyrgyzstan.
Experts from the Institute for Program and Policy Evaluation ("Using RIA and ex-post IA tools in the parliaments of the OECD countries: experience and prospects for Russia") and the Institute of Public Administration and Civil Service of the Russian Presidential Academy of National Economy and Public Administration ("Register of public consultation participants in the European Commission as a tool for increasing lawmaking transparency").
Video of the seminar